Every home has that proverbial "black hole". Is yours in the basement, the attic, the garage, the shed, and that spare room? The "black hole" is that place in your home where broken, unused, or worn-out items are never to be seen again until you open that door. Somehow these objects continue to accumulate until there is no space left. Out of sight, out of mind, right?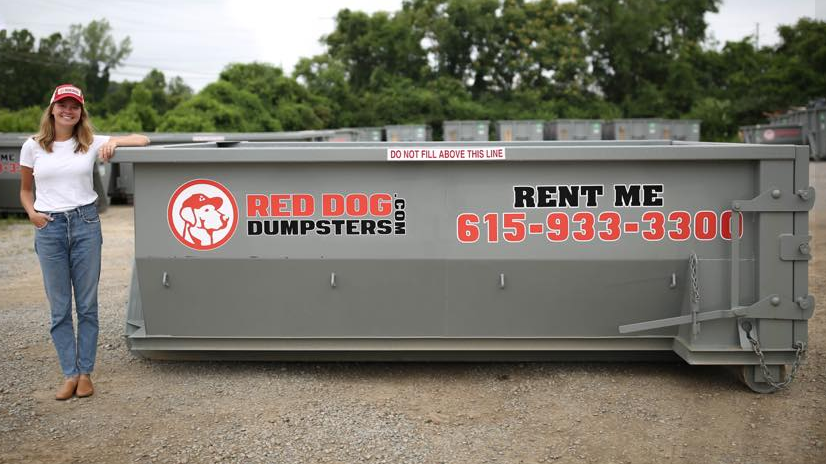 Unclutter Your House With A Roll Off Dumpster
Once you make the decision to unclutter your space, your next step should be to call Red Dog Dumpsters. You know the job is going to be a big one especially if there are large items such as furniture or appliances, but do you know what size to rent? You don't want to pay for a dumpster and then only use half of it, but then again you also don't want to have to order a second dumpster because you filled the first one up and have more stuff.
Red Dog Dumpsters come in 2 sizes: 10-yard and 15-yard.
The 10YD dumpster is the most popular size used for residential cleanouts and the dimensions are 8' Wide x 12 " Long x 3.5' Deep. But maybe your clean-out is a big one, in that case, the 15YD is 8' Wide x 12" Long x 6" Deep.
To help you determine what dumpster size you need, a 10-yard dumpster will hold:
4 – 14' Canoes with a hole in the bottom. Why hold onto that old pile of canoes?
5 – Overstuff reclines that no longer recline. Ohh, Backache!
8 – Washing machines with or without the lost socks.
11 – Dirty old mattresses. Now that's just nasty!
74 – Sets of broken men's golf clubs. All clubs get broken in the end.
313 – 42" flat screen TVs with broken screens. Too many umpires making bad calls!
381 – Split motorcycle helmets that saved your skull. Protect Your Dome Piece!
405 – Computer printers that are out of ink. Print one time then two months later, out of ink!
5,530 – Plastic beer mugs. Sacrilege!
6,480 – Barbie dolls. A Sad Toy Story.
103,219 -iPhones that died from falling in the toilet. You know you've done it!
If you have a "black hole" that needs to be cleaned out, it's time to order a dumpster and get it out of the house!