Commercial Dumpster Rental For Your Restaurant In Nashville
There's always plenty of waste to manage when you run a restaurant. It can be difficult to know how to get rid of it all responsibly, from cardboard boxes and food scraps to packaging and plastic bottles. That's where we come in. At Red Dog Dumpster, we offer comprehensive commercial dumpster rental services for businesses in the food industry. We have a range of dumpsters available for food waste removal.
Our dumpster rental service is economical and reliable. We're always happy to work with business owners to find a solution that meets their needs. So if you're looking for a way to manage your restaurant waste responsibly, give us a call today. We're confident you won't be disappointed.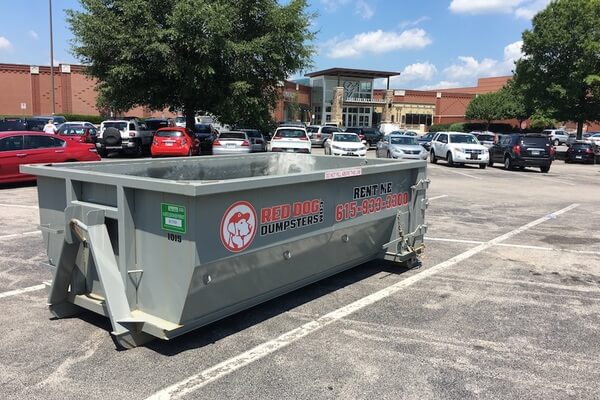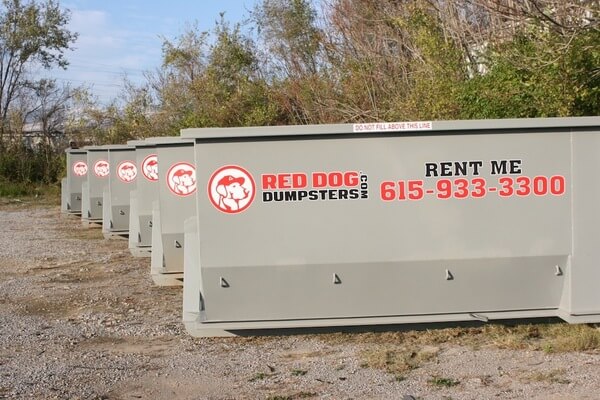 Benefits Of Renting A Dumpster
We understand that some business owners may be hesitant to rent a trash dumpster. They may feel that it is an added expense they can do without. However, at Red Dog Dumpsters, we believe that a dumpster rental is a valuable investment for any business. They can:
Help you stay organized.

Save money on trash removal costs.

Help you protect the environment.

Allow you to avoid fines from the city.
Which Dumpster Size Should I Rent For My Restaurant
Not so sure about what commercial dumpster your company requires? Our specialists will work with you to find the best containers for all of your waste disposal needs, whether you run one business or numerous chains. Most restaurants rely on our larger trash container sizes, but it all depends on your daily volume and type of waste.
We offer a variety of sizes, so that you can find the perfect one for the job. Plus, we have 30-day rental periods available, so you can get the dumpster you need without having to commit to a long-term contract. And, if you're within a 30-minute driving distance, we'll deliver and pick up the dumpster for free! Just enter your delivery address at checkout.
10-Yard Dumpster:
This dumpster is perfect for small cleanouts, food industry businesses, bars, restaurants, etc. It's 12 feet long, 8 feet wide, and 42 inches tall and can store up to 336 cubic feet of waste.
15-Yard Dumpster
15-yard dumpster rentals are perfect for larger projects. Our dumpsters have a weight limit of 7000 pounds and dimensions of 12 ft. long x 8 ft. wide x 72 in. tall. They can store up to 576 cubic ft of waste.
Red Dog Dumpsters Will Manage Your Restaurant's Waste
Our company offers restaurant waste removal services that will help your establishment run smoothly and efficiently. At Red Dog Dumpsters, we understand the importance of keeping your restaurant clean and organized. Our team is dedicated to providing you with the best service possible. We prioritize providing our customers with a simple procedure for receiving and ordering a dumpster. 
We want to make it as simple as possible to keep your property clean with our adaptable services. That's why we provide a next-day delivery dumpster for those who need it, depending on your company's waste and size. We give you up to a month to fill up the container and clean up your area. Don't hesitate to reach out!
Choose The Container Size
That's Best For You
30 Day Rental Periods are also available. Free Delivery / Pickup applies to delivery addresses within a 30 Minute driving distance. Delivery Charges may apply if delivery address is outside of service area, and will be calculated automatically at checkout.
7 Day Rental Period NO WAITING
12′ Length x 8′ Wide x 42″ Tall
Includes Delivery and Pickup within Service Area
Low Sides for Easy Loading
Designed to fit in small spaces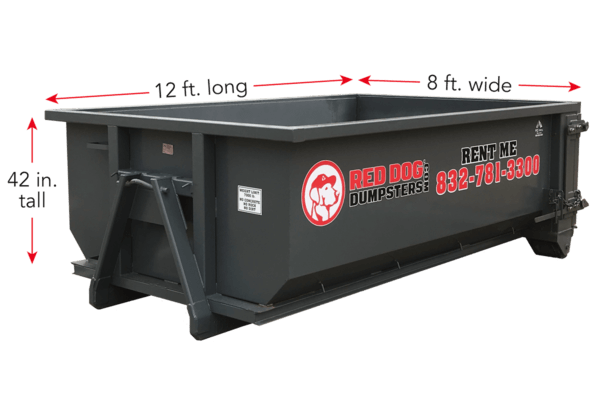 7 Day Rental Period NO WAITING
12′ Length x 8′ Wide x 72″ Tall
Includes Delivery and Pickup within Service Area
Rear barn doors for Easy Loading
Designed to fit in small spaces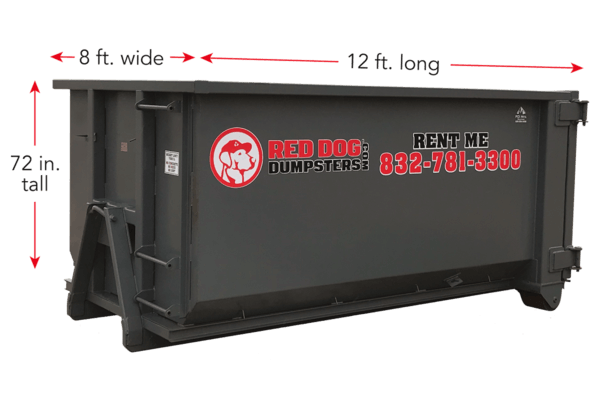 Schedule Your Dumpster Delivery
Place your order and we will be delivering the service as soon as possible - according to availability!