Dumpster rentals are more complex than you may think. But that doesn't mean it needs to be difficult or a burden on your project timeline and budget. A little planning and research up front will prevent surprises that could have been avoided. Follow these best practices below and your next dumpster rental will be a breeze.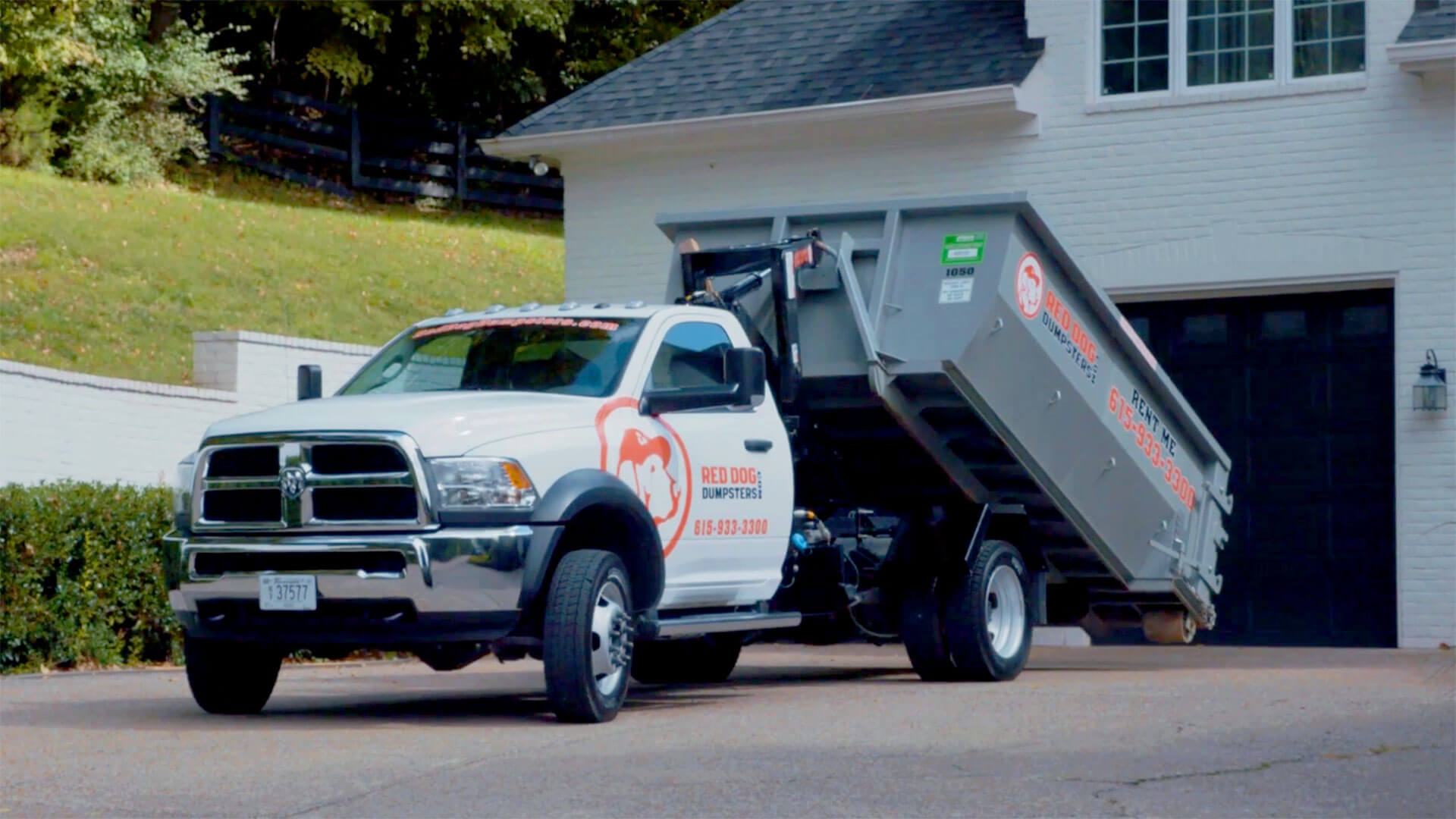 Dumpster Rental DOS
Know Your Size – Check with your contractor to determine how much waste you plan to need to haul and what size dumpster you need to fit it. Red Dog Dumpsters offer 10 YD dumpsters which are 8 x 12 x 3.5 with 1 door on the back to carry items in and 15 YD dumpsters which are 8 x 12 x 6 with 2 doors.
Know Your Timeline – Understand when and how long you need the dumpster and how quickly you will fill it up. Red Dog Dumpsters offers weekly rental rates, bi-weekly rates, and monthly rates to help you save money on your project.
Get a Permit/ HOA Permission – Dumpsters that need to be parked on the street or in a HOA always need a permit or permission.
Know the Potential Fees You Face – Overweight dump fees, Extra days, Failed pickups, delivery fees can occur unpredictably. Here at Red Dog Dumpster your dump fee's over 7000# is $100.00 per ton. If you need the dumpster longer than the rental period, the cost is $7.00/day. If we are unable to pick up a dumpster because it is overweight, there is a $50.00 failed pickup fee and if your delivery address is 30 -44 minutes outside of our yard there is a delivery fee of $40.00.
Order by category of waste – If you have heavy debris, remember Red Dog Dumpsters has a 7000# weight limit and we do not take concrete, rock, or dirt. Make sure you let us know if you are looking for a concrete or heavy debris dumpster.
Understand limitations of the hauler – Inclines, soft ground, public walkways, trees… there are a number of variables that can impact how and where a dumpster is dropped off. With this said, our small trucks are able to maneuver those small areas and why Red Dog Dumpsters is the perfect choice for you.
Dumpster Rental DON'TS
Select a Dumpster Size Based on Square Footage Alone – Heavy construction debris can quickly exceed the weight capacity of a dumpster before it is even half full.
Fall Back on a Swap Out – Swap outs are not guaranteed to come immediately but at Red Dog Dumpsters we strive to get them to you in the same day if you call before noon.
Assume the Dumpster Can Fit – Make sure your desired drop off point allows for truck access and room to drop off and pick-up. Again, a great reason to choose Red Dog Dumpsters because we are the perfect choice for those tight areas.
Overfill the dumpster – An overfilled dumpster is a hazard to the hauler as well as the public because materials can fall out of the dumpster in transit. Our Red Dog Dumpster drivers must be able to tarp each dumpster. Remember, the local dumps do not accept tires, batteries or hazardous waste so please do not put them in the dumpster.
Did you know that Dumpster Markets compete for your business? That's right – search all of the available haulers and read their reviews. Red Dog Dumpsters has earned the Angie's List Award for the last two years and we carry a 5 star review rating on google reviews, our facebook page, and Home Advisor.
Now that you know the Do's and Don'ts of dumpster rentals, book today by calling our office or ordering online at www.reddogdumpsters.com