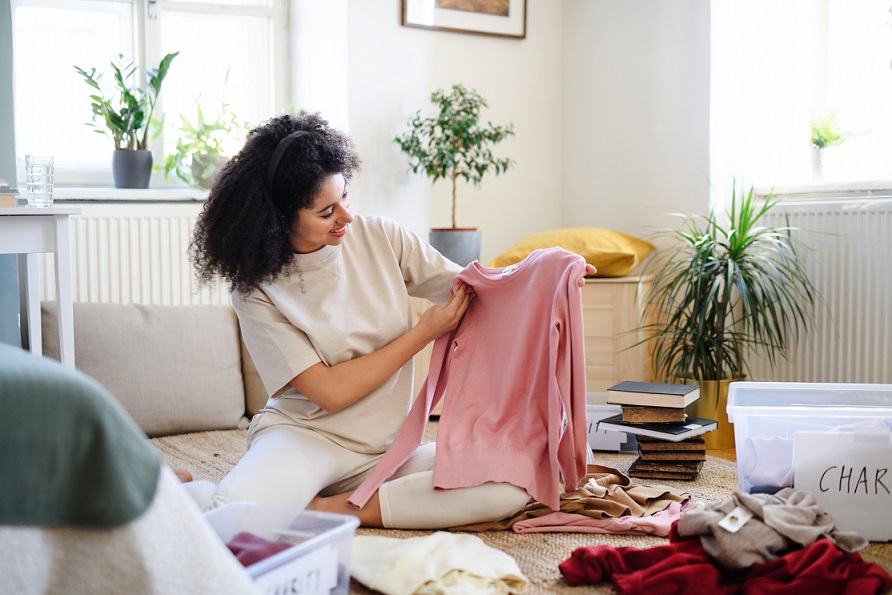 The fall season is coming up, and there's no better way to welcome it than decluttering our houses to bring in all the new decorations. To prepare for this festive time of year, you want your house clean and organized so that when guests come over, they are impressed with how well you keep things together.
Many different strategies can help declutter your home in order to make room for more decorations, but the most effective one is renting a dumpster.
What Is Decluttering?
Decluttering is the process of removing unnecessary possessions from your home to create space. This can often be a hard task, but renting a dumpster makes this process much easier.
If you're planning on hosting any holiday parties or have guests coming over for Christmas dinner, then renting a dumpster will help ensure that everything goes smoothly.
5 Tips To Declutter Your House
Create a Plan
Before you start cleaning and organizing, sit down and create a plan. This will help you stay organized while doing the work because it's easy to get overwhelmed when tackling such an intense project without any guidance.
Clear Out The Space Before You Begin
Don't attempt to declutter your living room when it is filled with furniture. Clear out the space ahead of time by moving things into another room. This will make cleaning and organizing much easier because everything has a place, which makes finding items much simpler during the actual process.
Set Time Aside
Make sure you rent a dumpster and schedule time to clean your house because it's not going to be done in one day. Set aside at least three days for the job, but if you can't afford that much time, then rent a dumpster for as long as possible so that you can go at your own pace.
Go Through Old Items
Before putting items into the rent a dumpster, go through them and decide whether or not they are worth keeping. If it's something you haven't used in over six months, then the chances are good that you won't be using it again, so just give it away.
Tidy Up
Once you've finished decluttering your house, make sure to tidy up the space and put things back where they belong so that it looks nice when guests come over. Renting a dumpster will allow you to organize everything much easier because there's more room in your home.
Red Dog Dumpsters Helps You Out!
Looking for a dumpster rental in Nashville? At Red Dog Dumpsters, we rent various dumpsters to fit any project you have going on. We provide you with top-of-the-line roll-off containers that come in different sizes so you can choose the one that matches your needs best.
As well, we provide many other features such as security lighting and heavy-duty locks for added protection. Don't hesitate and obtain the best dumpster rental in Nashville with us today.