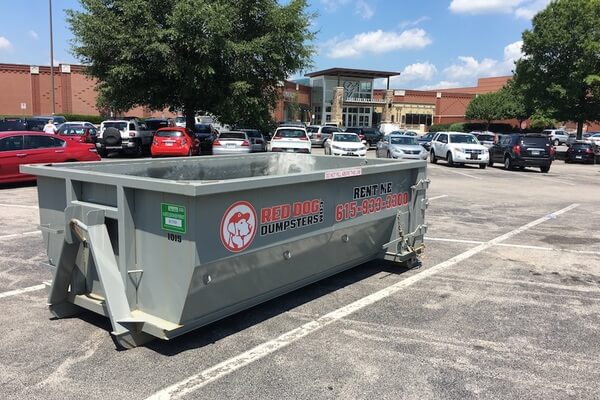 Your basement is the most likely place for you to end up collecting old junk. Why? Because it's usually the most accessible storage space in your home, and it's out of the way. But now that you're spending more time at home, you want to declutter and eliminate all that old junk. Discover here how to do it with a dumpster rental.
Free Up Your Basement
When you've finally had enough of the stuff taking up space in your basement, it's time to rent a dumpster. A dumpster rental is a perfect solution for getting rid of all the junk you've been storing for years. Not only will it clear out your basement, but it will also make your home feel more spacious and clean.
A dumpster rental is also the perfect solution for people who are working from home. If you're sick of having clutter around the house, renting a dumpster can help you declutter and have a more organized home. It will also make your home feel more spacious and clean.
Steps For Having A
Basement Cleanout
The first step is to sort through all the stuff in your basement. This includes old furniture, boxes of clothes, and other items that you no longer use. Once you've sorted through everything, you can then decide what to keep and what to get rid of. If you're not sure what to do with certain items, you can always donate them or sell them.
Once you've decided what to do with all the stuff in your basement, it's time to call a dumpster rental company. They will deliver a dumpster to your home and pick it up when you're finished. After the dumpster is delivered, you can start filling it up with all the stuff you want to get rid of. Once you're finished, the dumpster rental company will pick it up.
Get A Reliable
Dumpster Rental
Solution
Renting a dumpster is the best way to support a basement cleanout quickly and easily. With Red Dog Dumpster, you can choose from various dumpster sizes to find the perfect one for your needs. We also offer convenient delivery and pick-up services so that you don't have to worry about getting rid of your junk. Contact us today to learn more about our dumpsters!
Contact Us
If you have a comment or question, and prefer to input it right here on our website. Simply fill out the form and we will contact you shortly!