La Vergne Dumpster Rentals
Guaranteed same-day delivery, flat-rate prices, & no delivery charge*
Searching for the highest rated, most reliable dumpster rental company?
Look no further than Red Dog Dumpsters. Our dumpsters are the perfect solution for your job site cleanup needs. We know that you need a quality service that will deliver & pick up on time with straightforward pricing – so get ready to breathe a sigh of relief with Red Dog!
With us, there's no hassle involved; we manage all aspects of the rental process from start to finish leaving you stress-free and in control. Plus, our friendly customer support staff is ready to answer any questions along the way.
Schedule your delivery online or call now for more information.
A Few Reasons Why Our Customers Rent a Dumpster
Whether you're undertaking a home renovation project or completing a large landscaping job, there is often a significant amount of debris that needs to be disposed of. That's why investing in a dumpster rental can be such an invaluable asset for homeowners and contractors alike. Here are five reasons why renting a dumpster is the smartest way to manage your waste.
Efficiency and Convenience
Renting a dumpster provides efficiency and convenience because it eliminates the need to make multiple trips to the landfill or transfer station. Instead, all of your waste can be placed in one easy-to-access location. This saves time and money, and also keeps your workspace clear so you can focus on completing the job at hand. Plus, when you rent from a reputable company, they will pick up and dispose of your waste appropriately when you're ready to have it removed.
Safe Disposal Practices
When you rent a dumpster, you can rest assured that your waste will be disposed of safely and responsibly. Professional companies are knowledgeable about the local regulations regarding waste disposal and they have the necessary resources to ensure that everything is taken care of properly. With this peace of mind, you can move forward with your project without worrying about any environmental repercussions down the line.
Cost Savings
It may seem counterintuitive, but renting a dumpster typically costs less than paying for disposal fees every time you make an individual trip to the landfill or transfer station. Furthermore, some companies offer discounts if you choose to keep their dumpsters for an extended period of time instead of having them picked up immediately after use.
No Messy Cleanup Needed
When working on bigger projects such as demolition jobs or roofing tasks, renting a dumpster ensures that all debris is collected together in one place instead of being scattered around your work site — which means no messy cleanup afterwards! This not only helps keep your workspace tidy, but also prevents dangerous materials from becoming airborne during cleanup efforts which could potentially harm yourself or any nearby neighbors who may come into contact with them
Rent Online Or Call For More Details
Renting a dumpster gives homeowners and contractors alike an efficient way to manage their waste while saving both time and money. Not only does it provide convenience by eliminating multiple trips to the landfill or transfer station, but it also helps ensure safe disposal practices as well as helping prevent any potential messes caused by scattered debris across the work site post-project completion. In short, investing in a dumpster rental is always a smart decision when tackling larger projects!
*Same-day delivery guarantee is for orders placed before noon. Free delivery is available for most of our service area in the Greater Nashville market. Type in your zip code at checkout to confirm free delivery to your site address.
7 Day Rental Period NO WAITING
12′ Length x 8′ Wide x 42″ Tall
Includes Delivery and Pickup within Service Area
Low Sides for Easy Loading
Designed to fit in small spaces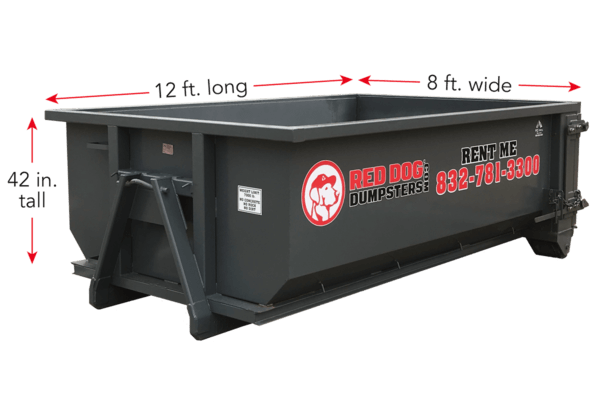 7 Day Rental Period NO WAITING
12′ Length x 8′ Wide x 72″ Tall
Includes Delivery and Pickup within Service Area
Rear barn doors for Easy Loading
Designed to fit in small spaces