Dumpster Rental for Your Apartment in Nashville, TN
As every apartment complex owner knows, keeping your property clean and tidy is essential for attracting and retaining residents. One of the best ways to ensure that the grounds are always clean is to hire a residential dumpster rental company.
Renting our trash services is the best way to keep your apartment complex clean and organized. Red Dog Dumpsters in Nashville, TN, offers high-quality, affordable dumpsters that are perfect for your needs. We also offer various services, including pick-up and delivery, so you can be sure your complex is always clean.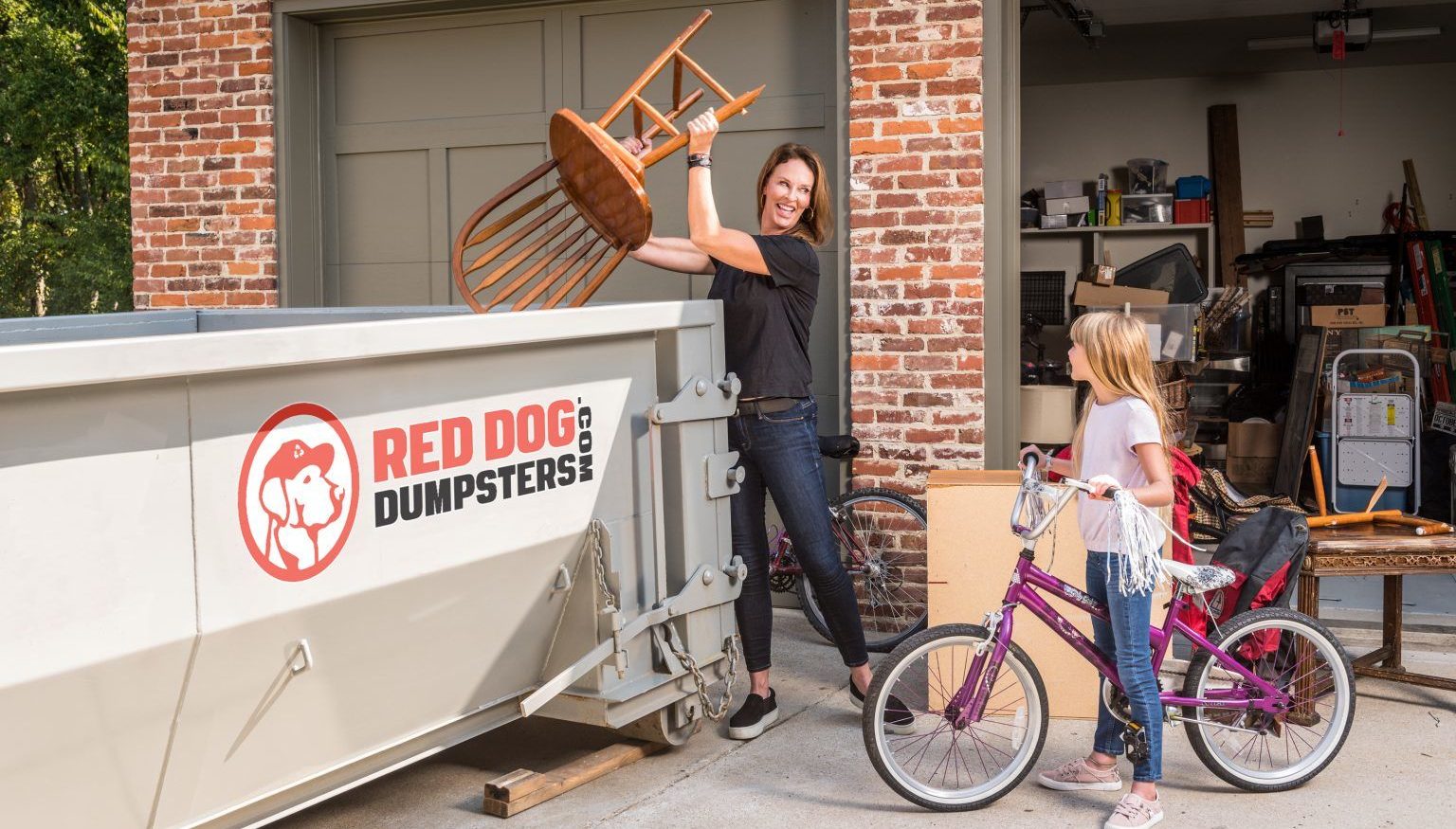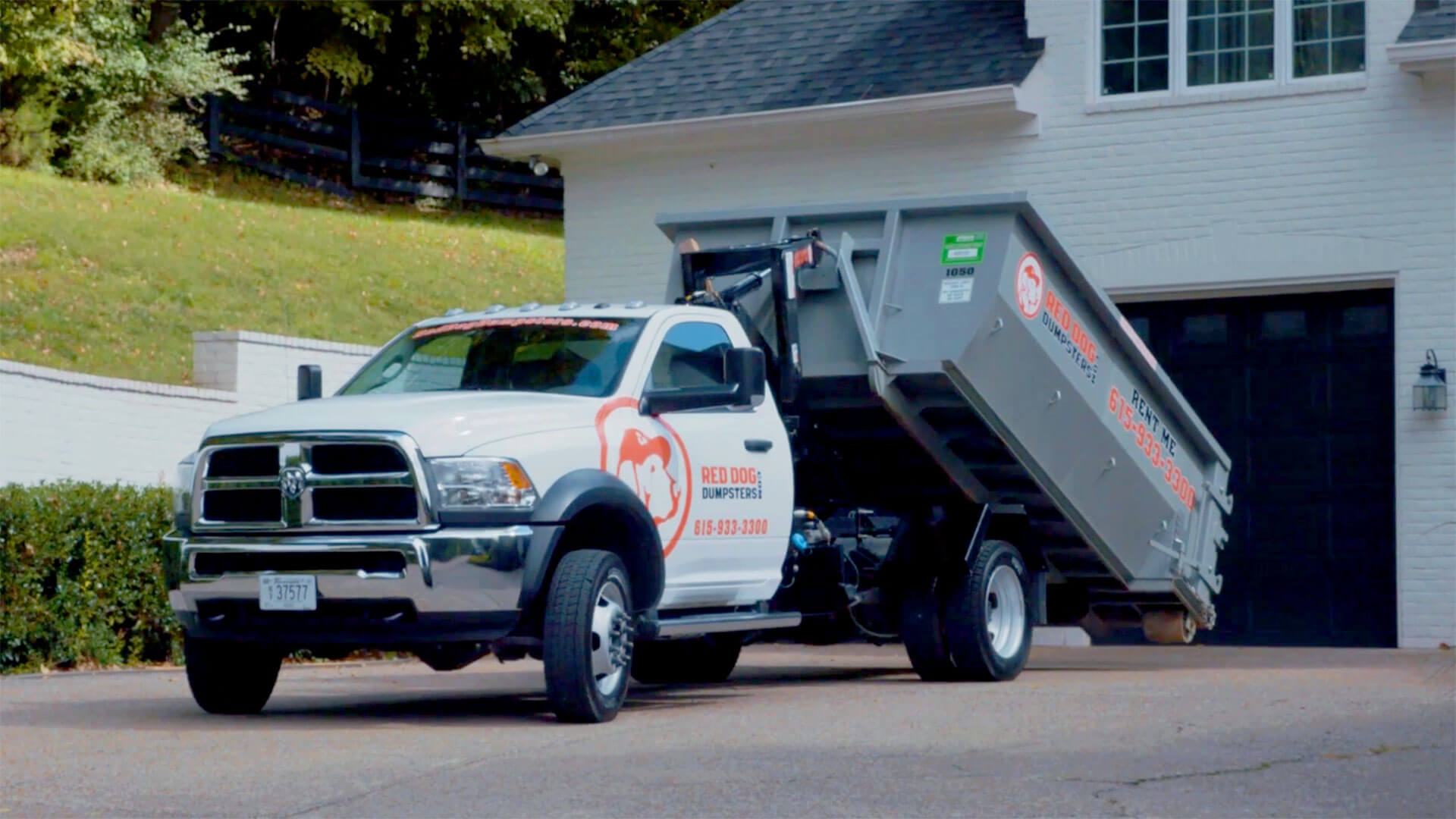 Dumpster Rental Available for Your Apartment
We offer 10 and 15-yard dumpsters for choosing the one that fits your apartment needs. But how do you know how many dumpsters you need for your apartment complex? Or, which size should you rent?
How Many Dumpsters Do You Need?
The number of dumpsters you need to rent depends on many factors. You need to consider your complex's size and how much waste it produces weekly or monthly. If your building handles large amounts of waste, renting one size may not work for all tenants' needs. Either way, our team will assist you in picking the perfect size, depending on your needs.
Which Dumpster Size Do You Need?
If you're not sure, it's best to start with our 10-yard dumpster because that will allow room in case there is more waste than expected, and then evaluate whether or not an additional load should be removed from outside storage when you find it necessary.
A large complex usually produces over 1,400 pounds of waste. But if this goes above range, we recommend you get at least one extra lot larger before moving forward; otherwise, things could get tight quickly.
Why Choose Red Dog Dumpsters?
After deciding which size and how many dumpsters you will need for your apartment complex; now you need to know some of the benefits of choosing Red Dog Dumpsters' services in Nashville, TN:
Our team will be with you every step of the way, from choosing the right size and type of dumpster for your

trash service

needs to delivering it to your apartment complex.

Our process it's easy and fast; we will take care of all the details, so you don't have to worry about anything! Just place your order online, and we'll ensure it's delivered as soon as possible.

You get to choose the best plan for your needs. We offer you two different plans with

two different dumpster sizes

, so you decide which one fits your needs best.
We Are the Perfect Residential Dumpster Rental Company for Your Needs
At Red Dog Dumpsters, we pride ourselves on being the best waste disposal company for residential customers in Nashville, TN. We know that a clean home is a happy home, and our dumpster rental service can help you achieve that goal in no time!
Our team is dedicated to providing unmatched customer service and making sure your experience with us is easy and convenient. Schedule your delivery today and see how much easier life can be when you have a Red Dog Dumpster!
Choose The Container Size
That's Best For You
30 Day Rental Periods are also available. Free Delivery / Pickup applies to delivery addresses within a 30 Minute driving distance. Delivery Charges may apply if delivery address is outside of service area, and will be calculated automatically at checkout.
7 Day Rental Period NO WAITING
12′ Length x 8′ Wide x 42″ Tall
Includes Delivery and Pickup within Service Area
Low Sides for Easy Loading
Designed to fit in small spaces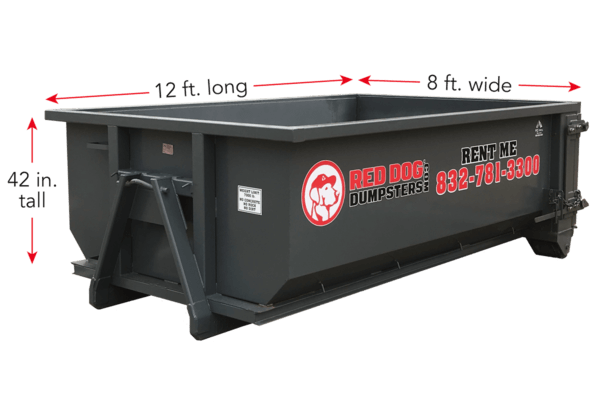 7 Day Rental Period NO WAITING
12′ Length x 8′ Wide x 72″ Tall
Includes Delivery and Pickup within Service Area
Rear barn doors for Easy Loading
Designed to fit in small spaces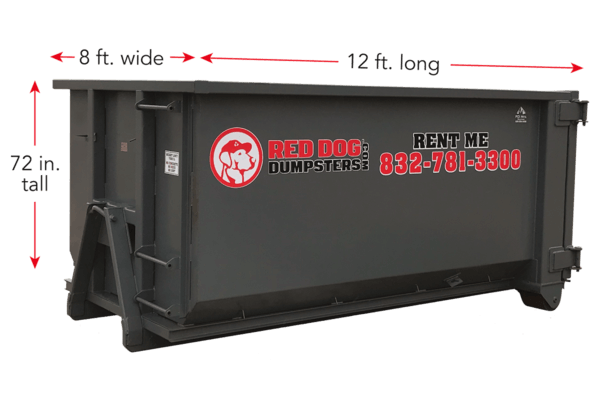 Schedule Your Dumpster Delivery
Place your order and we will be delivering the service as soon as possible - according to availability!