10 Yard Dumpsters: Simple and Efficient for Small Demolition Projects in Nashville
Debris always needs to be cleared away when you are doing commercial demolition or just a home renovation project. It can be challenging to know how much debris will be leftover when you tear down something like a fence or a shed, and it can also be hard to figure out where all the material should go. 
That's why a commercial dumpster rental is a great solution. When you rent one of our commercial dumpsters for your small demolition projects, such as deck demolitions & fence removals, we ensure that every last bit of your materials gets thrown away in one place.
Additionally, transportation becomes even easier with our roll-off dumpster rental for commercial use. With a dumpster onsite, you can throw away all debris and material left in one place, making disposal much easier than ever before. Keep reading to learn more about it.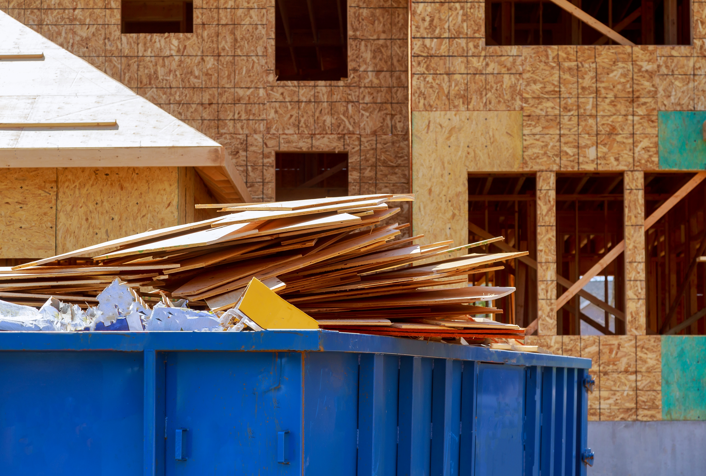 Importance Of Dumpster Rental For Commercial Projects In Nashville, TN
When it comes to commercial demolition or renovation projects, hiring a dumpster rental is always a great idea.
Commercial dumpster rental can help to keep your worksite clean and organized. With all debris thrown away in one place, you'll be able to work more efficiently and avoid any potential safety hazards. Additionally, it's always a great idea to have a roll-off dumpster on site to easily transport construction materials.
Dumpsters We Offer For Commercial Projects
At Red Dog Dumpsters, we offer dumpster rental in Nashville, TN, for any project. Whether you're tearing down a deck or removing a fence, our dumpsters can accommodate all of your needs.
We also have a wide range of sizes to choose from, so you can find the perfect fit for your project.
Roll Off Dumpster Rental
This is our biggest sort of dumpster, which is ideal for large business waste removal projects that involve a lot of equipment. It has a capacity of 40 cubic yards and measures 20 feet long by 8 feet wide by 6 feet high.
10-Yard Dumpster Rental
A roll-off dumpster is ideal for little or big projects that need a few large appliances hauled away. It has a capacity of 20 cubic yards and measures ten feet long, eight feet wide, and four feet high.
Small Dumpster Rental
Our little dumpster is ideal if you only need to remove a few small appliances. It's 8 feet long, 4 feet wide, 4 1/2 feet high, and can hold 10 cubic yards of debris.
Red Dog Dumpsters Is The Solution For Your Commercial Projects
When it comes to commercial projects, waste removal is always an issue. That's why Red Dog Dumpsters offers commercial dumpster rental in Nashville, TN, for all-size commercial jobs. We have 3 commercial dumpster sizes available, so you can choose the perfect fit for your job. Call us today.