Neighborhood Bridges is increasing the quality of life in Bessemer and helping people across the Country. Based on a simple beautiful principal, that people want to help others & they can do that best when provided very specific items that can help others.
What is Neighborhood Bridges?
Neighborhood Bridges in Bessemer provides a platform where dedicated community members like teachers, principals, and clergy can post needs that they see or learn about in the Bessemer Community. Say a student needs a backpack, a teacher needs art supplies… That need is posted on the Neighborhood Bridges website, to the social media sites, and sent out daily to the newsletter. If someone has the ability to fulfill that need they can claim it.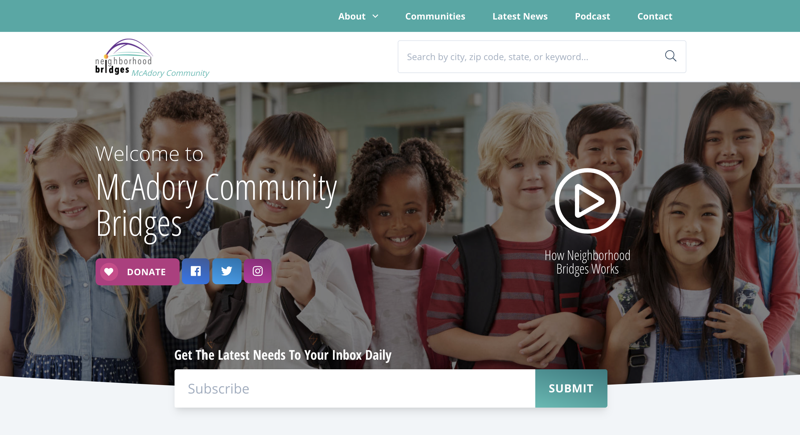 The best way to understand how Neighborhood Bridges is helping the community of Bessemer is to go their website and check them out yourself. But if you are looking to help people help themselves, Neighborhood Bridges provides the "bridge" that often blocks people's plans from becoming successful.
Visit The Neighborhood Bridges Bessemer Website
While Red Dog Dumpsters is located in Bessemer serving Bessemer and Birmingham Alabama we are committed to our community. Please share this post so others can learn about this great organization doing great work in Bessemer.
We're all in this together.
Thank you.