Mountain Brook Dumpster Rental
Red Dog Dumpster Rental is the preferred dumpster rental service in the beautiful town of Mountain Brook Alabama for 3 main reasons.
1. Quick and Efficient:
Ordering a dumpster in Mountain Brook takes minutes with Red Dog Dumpsters. Order a roll-off dumpster online is quick and easy on the Red Dog Dumpsters website. Residents of Mountain Brook get things done efficiently. Red Dog Dumpster Rental allows contact-free dumpster rental with an easy e-commerce solution for ordering a dumpster.
If you want to speak with us give us a call we are happy to answer any questions or concerns, otherwise, everything is online out of respect for your time.
Simply choose the size dumpster you want, add your zip code to see if you are in our service area, choose the length of time you want the dumpster for and the drop off and pickup dates you prefer, and Bam. Done. Dumpster ordered.
2. CLEAN
Mountain Brook cares about how the community looks and having an old train car dumpster in your yard is NOT an option. Just because you are doing a project does not mean your neighbors have to suffer the blight of ugly dumpsters. Red Dog Dumpsters look good in your driveway or in front of your home. We regularly paint and maintain our roll-off containers so they always look good at your residence.
Contractors who are servicing Mountain Brook homes who want to make a good impression with the neighbors use Red Dog Dumpsters. Your neighbors will love your for it.
3. On-Time Delivery and Pick Up.
We will show up when you specified and if you need to speak with someone our operators are standing by. When you order online you add the day that you want a dumpster dropped off nand the day you want the container picked up and it is done.
Red Dog emails you the morning of the drop-off, and the morning of the pick up as a reminder. It's that easy.
Order before Noon and get Same Day Dumpster Rental
The weekend is here and you decide to attack the garage clean out project or the bathroom demolition. But you did not order the dumpster yet? No Worries. Order a dumpster in Mountain Brook Alabama before Noon and we can provide same-day dumpster rental service.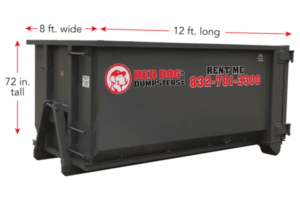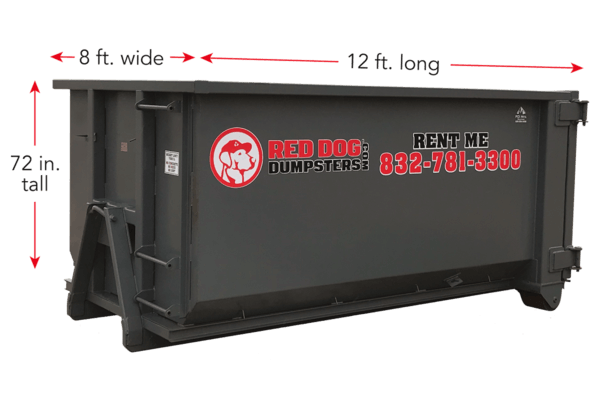 Do I need a permit to rent a dumpster in Mountain Brook?
https://www.mtnbrook.org/sites/default/files/fileattachments/planning_building_and_sustainability/page/1611/faqs_inspections.pdf
Mountain Brook Alabama is a beautiful town that we want to help keep it beautiful as much as you do.
For more information on Mountain Brook, Alabama including permit requirements click here. https://www.mtnbrook.org/